We hope to fully serve and touch the lives of those most marginalized and least fortunate, in the most efficient and sustainable manner.
​
See the Lord is non-profit organization rooted in the Catholic faith, seeking to serve the underprivileged around the world by providing health care, Catholic ministry, and education.
IN OUR MANY YEARS OF OPERATION, STL HAS SERVED OVER THOUSANDS OF PATIENTS AND PROVIDED OVER NUMEROUS PAIRS OF GLASSES.
Years of operation with local and international mission trips.
Patients served, from children with special needs to elderly villagers.
Pairs of glasses provided to patients free of charge.
*** List of upcoming 2021 Trips coming soon! ***
DOMESTIC MISSION TRIP,
FUNDRAISING: $0
DOMESTIC MISSION TRIP,
​
FUNDRAISING: $50
INTERNATIONAL MISSION TRIP,
FUNDRAISING: $550/$1150
​
This is STL's first time serving in Haiti. We will be serving the young and elderly in Port-au-Prince, along with children at the orphanage over four days. The main language is Creole and we will have translators to help during clinic.
​​
All are welcomed. Join us on the next mission trip. Take a look below for future mission trips or learn more about our past mission trips. To register for a mission trip, make sure to fill out all your information and submit in time.
Everyone is welcomed. Join us and give your time and talents to serve on our mission trips or join us in our administrative team. We encourage diversity of backgrounds, abilities, and interests.
​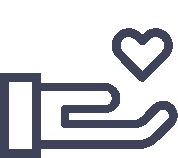 Support our efforts to bring the gift of sight and the knowledge of our Lord around the world. Donations are tax-exempt and distributed directly to projects and mission trips.
With Help from Our Donors
We don't want to forget to thank the wonderful donors of our non-profit organization, who keep fueling our missions through out the years:
​
Sunny Sunglasses

Good-Lite

Eye Care and Cure

Bible Vision

Cellotape

Wilson Ophthalmic, HilcoVision

Restoring Vision on the behalf of National Vision

141 Eyewear

Salt
​
If your company would like to partner with See the Lord, Contact Us.
"Whoever is generous to the poor lends to the lord, and he will repay him for his deed."