We hope to fully serve and touch the lives of those most marginalized and least fortunate, in the most efficient and sustainable manner.
​
IN OUR MANY YEARS OF OPERATION, STL HAS SERVED OVER THOUSANDS OF PATIENTS AND PROVIDED OVER NUMEROUS PAIRS OF GLASSES.
Years of operation with local and international mission trips.
Patients served, from children with special needs to elderly villagers.
Pairs of glasses provided to patients free of charge.
All are welcomed. Join us on the next mission trip. Take a look below for future mission trips or learn more about our past mission trips. To register for a mission trip, make sure to fill out all your information and submit in time.
*** All 2020 trips postponed until 2021 ***
Everyone is welcomed. Join us and give your time and talents to serve on our mission trips or join us in our administrative team. We encourage diversity of backgrounds, abilities, and interests.
​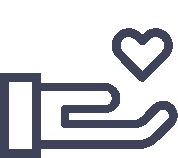 Support our efforts to bring the gift of sight and the knowledge of our Lord around the world. Donations are tax-exempt and distributed directly to projects and mission trips.
"Whoever is generous to the poor lends to the lord, and he will repay him for his deed."